Hey there,
I hope you're having a nice summer! 
I had the honor of recently appearing in a video with Mary Chapin Carpenter and a host of other singers celebrating the conclusion of the 2020 Edmonton Folk Festival which was held virtually. 
Every year, the finale of the festival is a massive sing-a-long with everyone in the audience participating.  Unfortunately this year, due to COVID-19, the regular festival was cancelled.   But they held a virtual folk festival instead. 
The virtual 2020 Edmonton Folk Festival ended with the traditional audience sing-a-long of "Four Strong Winds" hosted by Mary Chapin Carpenter.  Fans of the festival were invited to sing-a-long virtually and submit their videos which would then be edited into a sing-a-long finale that was posted online at the end of the festival last Sunday night. 
I was fortunate to be chosen as one of the participating singers in the sing-a-long and am included in the music video.  Precisely, you can see me twice in the video - Once at 1:09 and then again at 3:15. 
I am thrilled to have been selected to be part of it and really enjoyed singing along with Mary Chapin Carpenter! 
Click below to enjoy the video:
Also, please remember that my new album, Into The Deep Blue is now available on CD and all the major online music streaming services for your listening pleasure.  Music from the CD has recently been played on WFUV-FM, WHUD-FM, WMNR-FM and WPWL.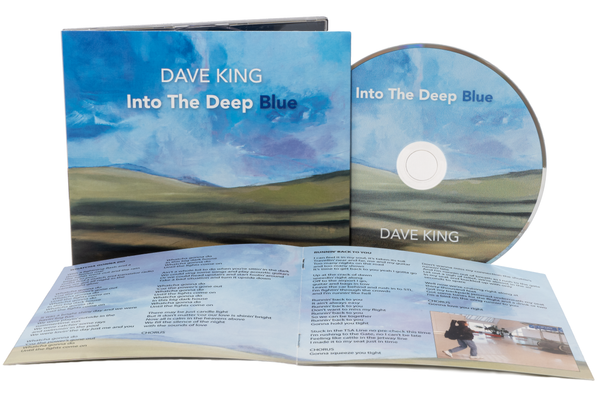 To purchase a copy or stream Into The Deep Blue, Click Here. 
There's lots more music coming including a new music video very soon, so stay tuned... 
Thank you and be well! 
Dave